In 1975 biologist Amotz Zahavi proposed his handicap principle.
"It is suggested that [characteristics] which develop through mate preference confer handicaps on the selected individuals in their survival. These handicaps are of use to the selecting sex since they test the quality of the mate. The size of [characteristics] selected in this way serve as marks of quality."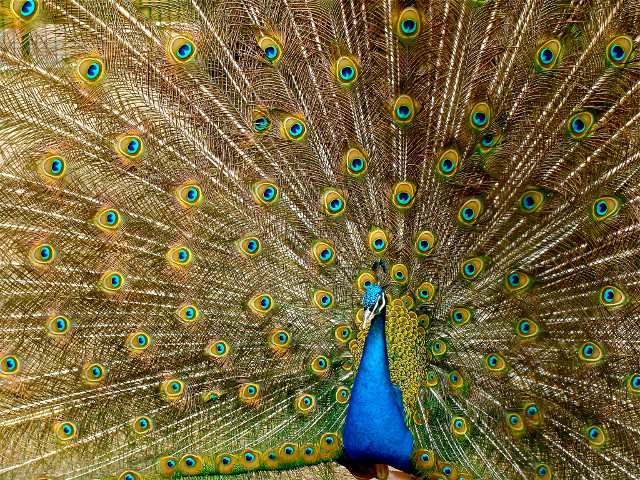 In some populations of animals some of those animals will display a costly (in terms of survival) handicap. The classic example of this is the peacock's tail: The presence of the tail makes it more likely that the peacock will fall prey to predators; the fact that it has survived despite this handicap suggests to peahens that it possesses superior genes, and is therefore worthy of mating with.
The handicap has to be expensive (in terms of survival) in order for it to be a reliable signal as to reproductive fitness. If it is not, then all males or females could display the same signal, and the signal would serve no purpose. Other examples of Zahavi handicaps include courtship dances, the extravagant nests built by Bowerbirds and the bouncy "stotting" behaviour of gazelles.
It has been suggested that certain activities which humans engage in, such as bungee jumping or conspicuous consumption (especially of Veblen goods) are examples of Zahavi handicaps – attempts by humans to demonstrate reproductive fitness to possible mates.