Cosmic Latte is the jokey name given to the overall colour of the Universe. If all the different wavelengths and intensities of light in the Universe were added together, the result is the light beige colour seen above.
The raw data from the study* is shown below.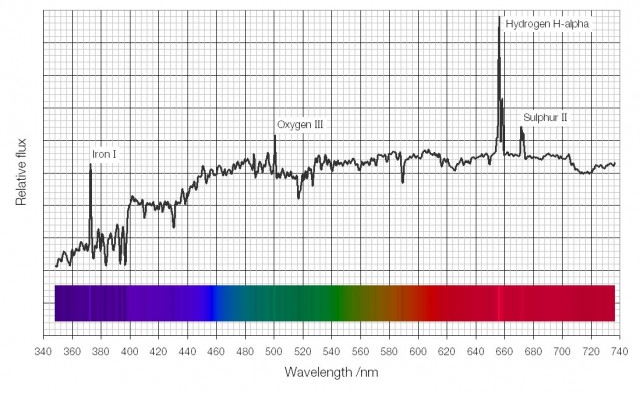 Click to enlarge
A number of peaks are visible in the spectrum, in particular the H-alpha line emitted by ionised hydrogen gas.
* Ivan Baldry et al, "The 2dF Galaxy Redshift Survey: Constraints on Cosmic Star Formation History from the Cosmic Spectrum", The Astrophysical Journal 569:582-594 (2004). DOI: 10.1086/339477.