How do you test a lift? Build a big tower, of course.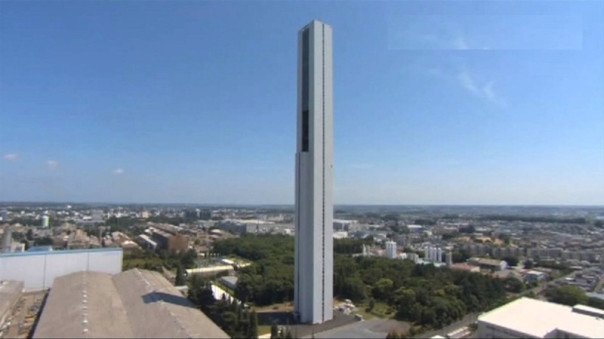 The world's tallest lift test tower is Hitachi's G1 Tower in Ibaraki, Japan. It is 218.5 metres tall (which would make it the fifth tallest building in the UK) and has room for seven different elevator shafts operating at speeds over 1000 feet per minute or 5.5 metres per second.
The world's fifth largest lift test tower is the National Lift Tower in Northampton, at 127.5 metres tall.