A dam is a feature built to hold back water. They come in a number of different types.
Perhaps the most well-known type of dam is the arch dam, which holds back water in much the same way as an arch holds up a building – by distributing force perpendicularly. In the case of an arch dam, the forward force of the water is distributed sideways into the surrounding abutments (i.e. the "walls" on either side of the dam).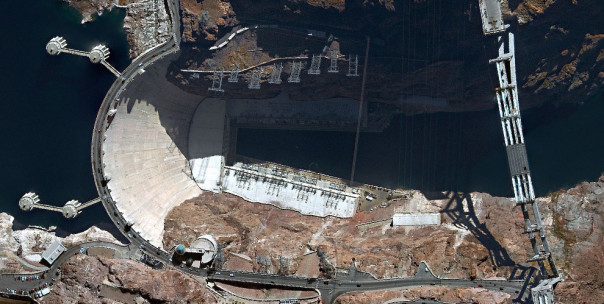 The Hoover Dam, a concrete arch-gravity dam.
Gravity dams hold back water by simply being too big and heavy for the water to move. Gravity dams are often combined with arch dams to create arch-gravity dams.

The Wanapum Dam, an earth-filled gravity dam.
Gravity dams come in many types: mass concrete dams, which are exactly what they sound like – big lumps of concrete; hollow concrete dams, which are also exactly what they sound like; buttress dams, which are hollow dams that are supported by angled buttresses that are driven into the ground by the force of the water behind them; and embankment dams which are created by piling up and compacting soil, sand, clay or rock.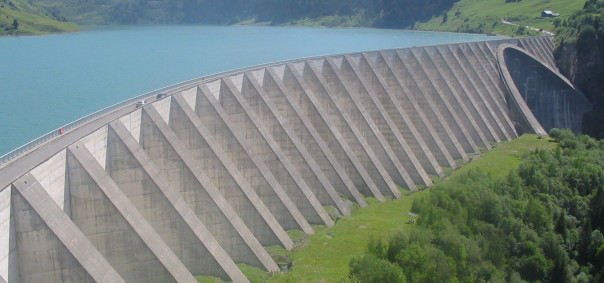 The Barrage de Roselend, a concrete buttress dam.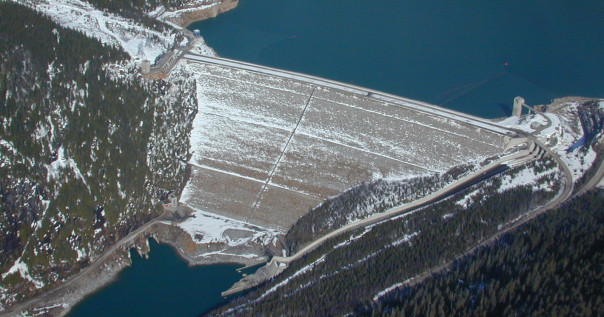 The Mica Dam, an earth-filled buttress dam, and the fifteenth tallest dam in the world.
 A barrage is a special type of dam that is not designed to create a reservoir, like other dams, but rather to regulate the amount of water flowing along a river.

The Pioneer River barrage, which regulates water flow along the Pioneer river.
Barrages consist of a number of gates in between supporting piers that can be opened and closed as required. I had originally decided that the Thames Barrier was a barrage, but now I think it's more of a temporary dam than a barrage: I think that the head (the difference in height either side of the dam) when the Thames Barrier is in use is too large for it to be considered a barrage.