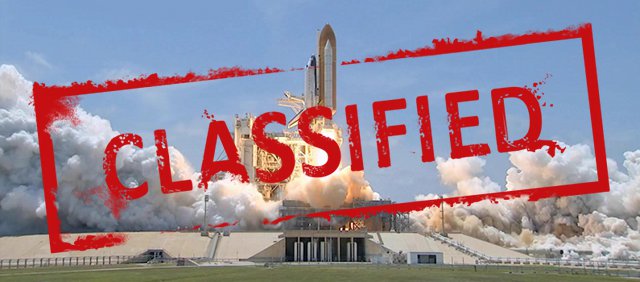 The Space Shuttle flew a total of 135 missions in its lifetime. Of these 135 missions, seven were classified Department of Defense missions whose purposes were never officially announced.*
There was also one partially classified mission:
STS-53 (52nd mission, December 1992) deployed the third SDS2 satellite along with a number of unclassified experiments.
The National Reconnaissance Office, one of the seventeen "elements" of the US Intelligence Community, actually influenced the design of the Space Shuttle, having its payload bay size increased so that it could accommodate the KH-9 HEXAGON spy satellite. In the end all of the KH-9 satellites were actually launched by third generation Titan rockets.
* Everything in this post should be heavily prefaced with "allegedly".