High resolution (250m per pixel) imagery from NASA's MODIS satellite.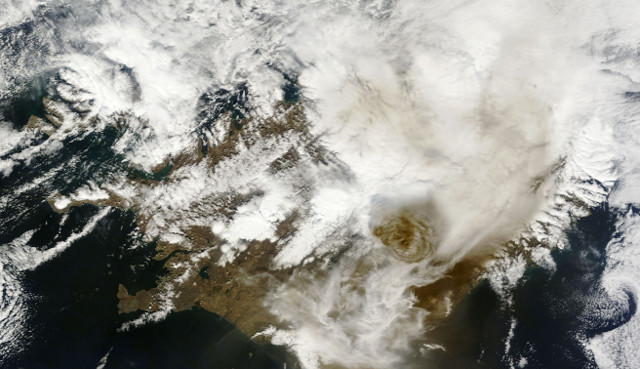 The ash plume is even more visible in the false-colour image: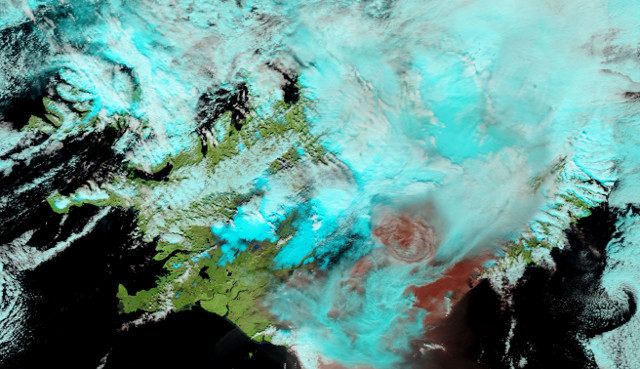 Update: More pictures of dirty lightning, from the eruption of Eyjafjallajökull in Iceland.
Update: Mount Redoubt erupted recently, causing dirty lightning.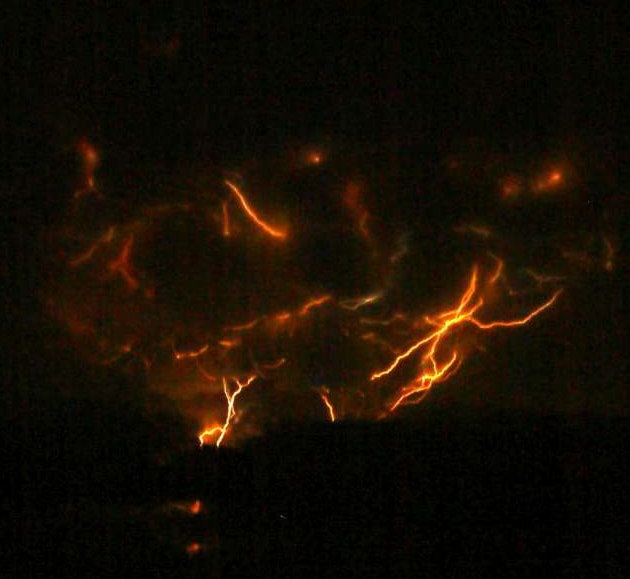 One of the recent eruptions of the Chaitén volcano caused a phenomenon called dirty lightning.
The enormous release of smoke caused a change in the atmosphere and triggered hundreds of lightning strikes.
In this imagery from NASA's MODIS satellite [previously] you can clearly see the start of the ash plume from the Eyjafjallajökull volcano towards the bottom of the image.