You might have noticed that BP is in the news at the moment. Some people have accused it of taking a rather lax approach to safety.
Every year I support a team taking part in the Engineering Education Scheme run by the Engineering Development Trust. Our team's Engineer has always been from BP's headquarters at Sunbury and last year the "Celebration and Assessment Day" (!) took place there too.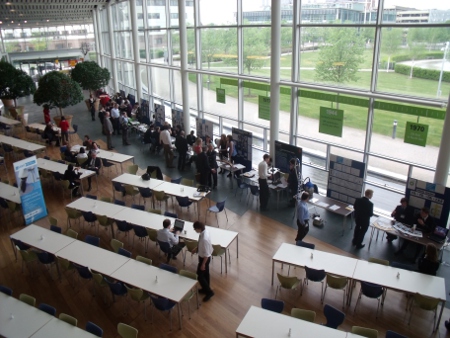 I've never taken pupils anywhere that places more emphasis on safety than BP's offices in Sunbury.
I made the mistake of crossing the road, with the pupils, at somewhere other than one of the designated crossing places and was immediately reprimanded by a member of BP's staff. Not an officious security guard, just a regular member of staff. Before the kids were allowed to go anywhere at BP they had to have a safety briefing that included the "stair code" – BP's rules for using the stairs. Everywhere we went in the labs there were boxes with disposable safety goggles.
Anyway, it's just an anecdote. It doesn't look like they've done as well in the Gulf of Mexico.