"Solar wind" is a colloquial term for the stream of charged particles ejected from the surface of the Sun by heat and strong magnetic fields. It is the interaction between the solar wind and Earth's magnetic field that is responsible for the aurorae.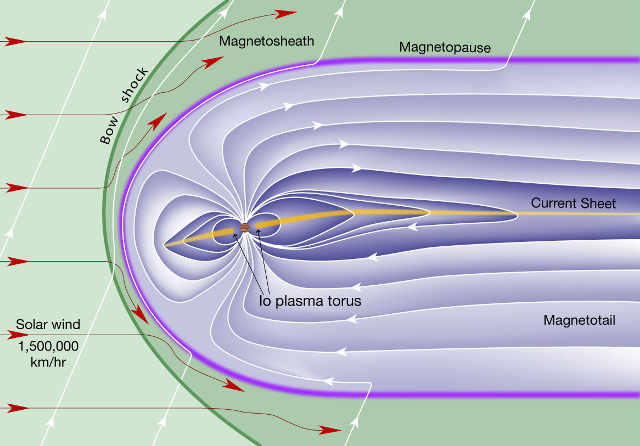 During solar storms, when larger amounts of material are ejected at higher speeds (a coronal mass ejection) the solar wind can cause damage to satellites and even to power grids on Earth.
But a new paper from South Korean scientists suggests that the solar wind affects the real wind; that the solar wind hitting the atmosphere can affect the pressure at sea level. Their suggestion is that changes in clouds are caused by currents flowing from the ionosphere (a charged upper layer of the atmosphere) to the land/ocean; and that the solar wind affects these currents. They measured a increase in pressure of about 2500 pascals (over a standard pressure of 101325 pascals) in the days following solar winds above 800km/s.
Il-Hyun Cho et al. 2011. "Changes in Sea-Level Pressure over South Korea Associated with High-Speed Solar Wind Events." arXiv: 1107.1841v1 [astro-ph.EP]