I love Ferrero Rocher; I wanted to know what was inside one.
Layer 1 is shiny gold foil. Do not eat this layer, it does not taste good.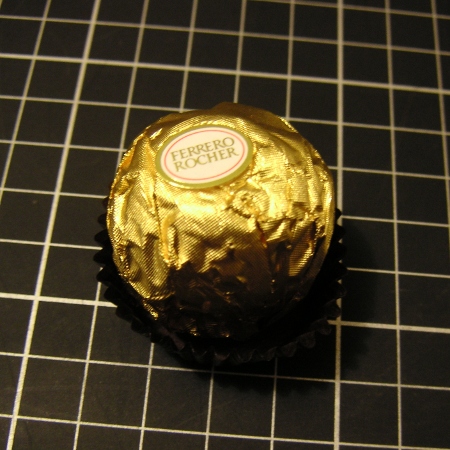 Layer 2 is made of chocolate and crushed hazelnuts. This is my favourite layer.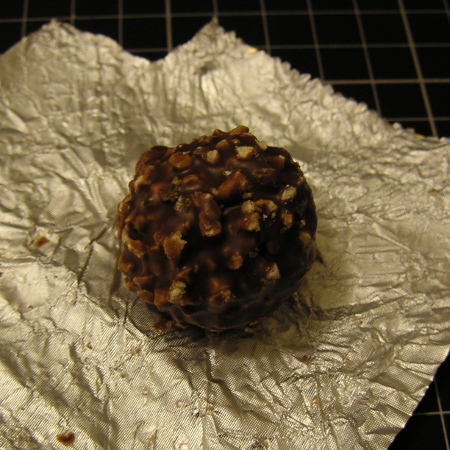 Layer 3 is a crispy shell that the chocolate/hazelnut mix is wrapped around.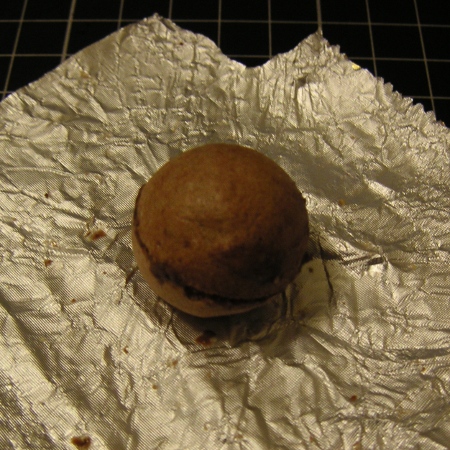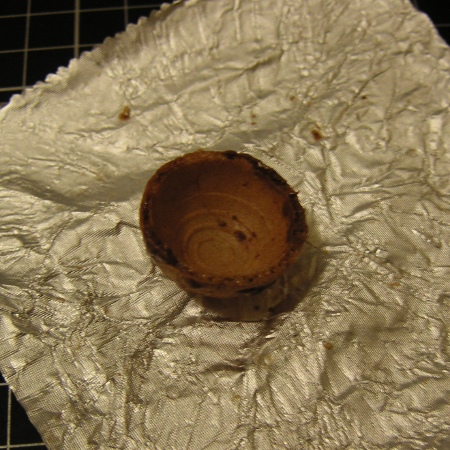 Layer 4 is a smooth chocolatey layer. This is my second favourite layer.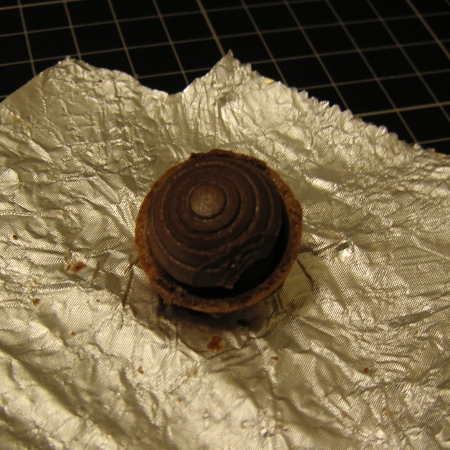 Layer 5 is the centre of the Ferrero Rocher – a whole hazelnut.